TERRAIN,
TAAHEKE ROLLING COUNTRY / WAHINA STEEP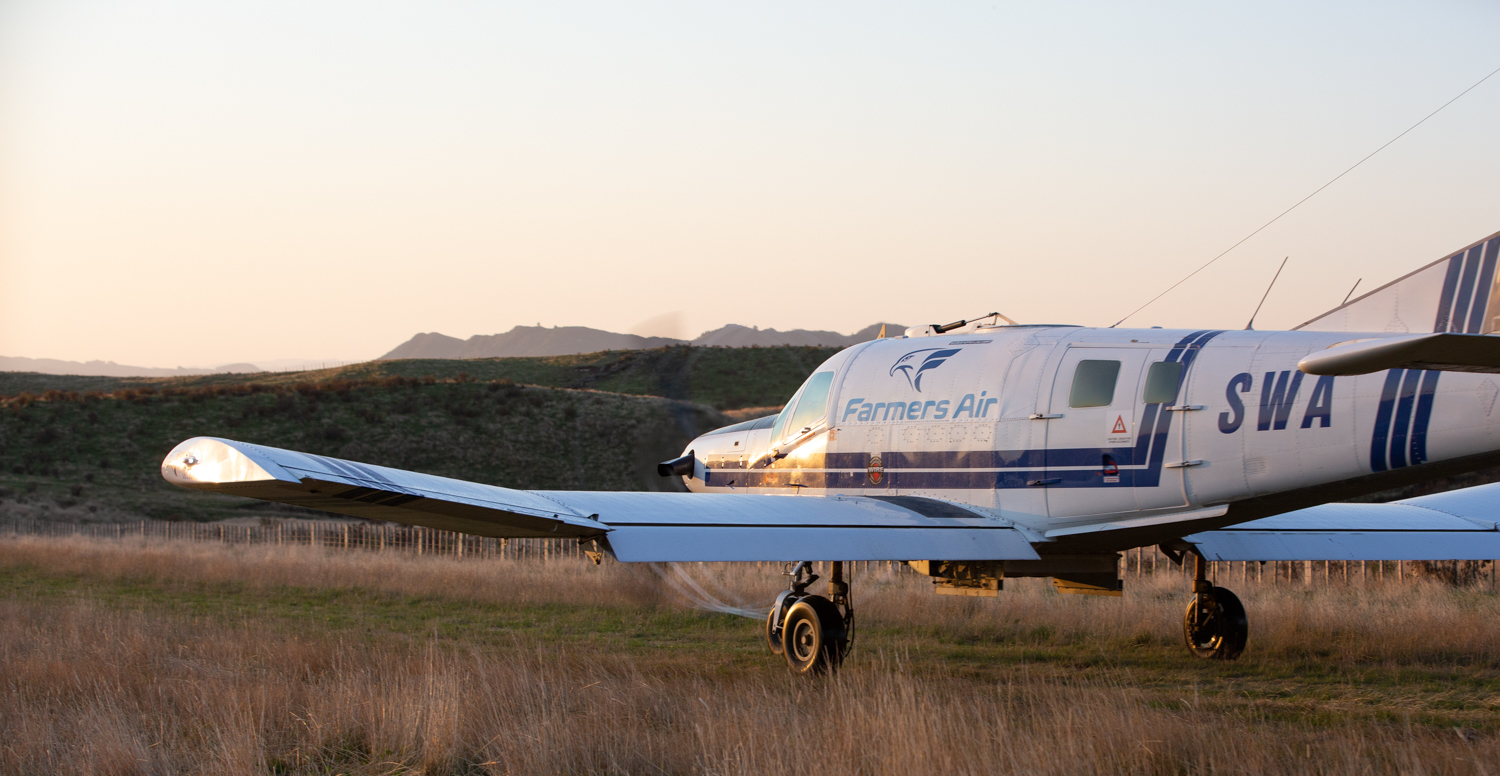 CLIENT
Johnny + Pip Williams
Farm Owner, Taaheke and Waihina Stations.
BACKGROUND
Taaheke is 30 mins west of Gisborne, Waihina is 30 mins south of Gisborne.
2,265 effective ha across the two stations.
Sheep and beef breeding and finishing operation.
FARMER'S AIR INVOLVEMENT
Have been using Farmer's Air as long as they've existed – Johnny's late Father Colin Williams was a founding member of the initial Farmer Air Partnership.
Has Superphosphate applied to both stations in Spring.
Uses neighbouring airstrip for Waihina and own airstrip for Taaheke.
THEIR EXPERIENCE AT A GLANCE:
Client doesn't need to invest much time in the process as Farmer's Air take care of the job from start to finish.
With the most modern fleet of aircraft in the country, this makes for an efficient and competitively priced service.
Farmer's Air stands out with regards to professionalism and commitment to innovation – all of their gear is modern and leading edge.
Good communication and friendly staff make the process seamless for client year on year.
It is evident throughout the process that safety is a key focus and they don't compromise on this.
"Farmer's Air keep ahead of the game and their competitors – their upgrade and introduction of the Falco XL fleet was a prime example of this."

"They care about the community they operate in and give back in many ways."

"Their focus on safety is in another league to the rest – you simply can't fault them on this front."